Calling ALL Castaways!!! The best week of the summer is coming to Our Divine Savior this June.
Registration is open for Shipwrecked Vacation Bible School June 11th to the 15th.
Our VBS will begin each day at 9AM and end at noon, except Friday…
We finish Friday at 12:30PM after our closing Mass.
Parents, family, and friends are invited to join us each day at 11:30AM for our Sail Away Sendoff,
a daily exploration of our Jesus' rescue!
Come and venture onto an uncharted island where kids survive and thrive.
Kids will be anchored in the truth that Jesus carries us through life's storms.
It's not just for the kids! We need many Adult Castaway Crew Leaders and Helpers in order to survive and thrive in this amazing week.
Don't tell the kids, but our teen and adult volunteers often have the most fun of all!
How to sign-up:
Sign up and register before or after Mass April 7th-May 6th.
or
Print the registration forms (don't forget the "Parent Consent" form for ALL minors) from the website and mail or drop off at:
Our Divine Savior Catholic Church
566 E. Lassen Ave
Chico, CA 95973
We believe that God will use this incredible program to reach many children with the message of his love, so please prayerfully consider your roll in our Shipwrecked VBS.
We always need volunteers!
Nursery care is available free, for all of our volunteers who have children that are too young to participate. Please contact the Religious Education office by email at odsreligioused@yahoo.com,
or by phone (530) 345-6201 if you have any questions.
​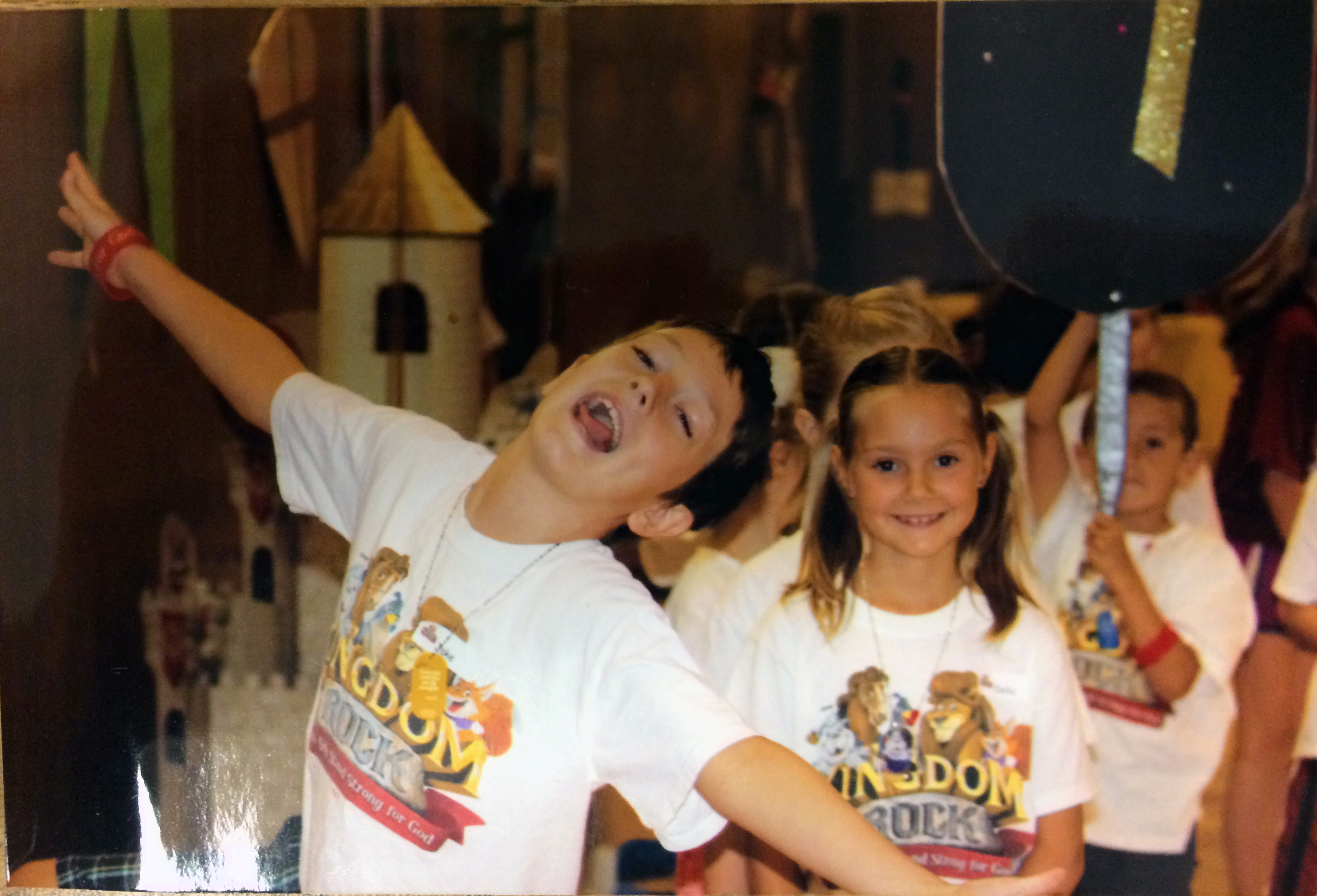 Our Summer Tradition
Vacation Bible School
See For Yourself
Our Kids love it!

volunteers


To have the best adventure possible, we need lots of volunteers who can give some time, energy, and love to the kids who will attend. So let me share a few ideas about ways you might be able to make this program a success. Please check out the following list, and then pray about where God might use you.
Station Helpers:
We still need helpers for the following stations:
 Castaway Sing & Play and Sail Away Sendoff (daily opening and closing, includes leading songs)
 Tropical Treats (kids make snacks)
 Bible Discovery (kids experience the daily Bible story in a hands-on way)
Crew Leaders:
Lead a group of five elementary children through each day's activities…and there's no preparation!
Still don't see something that interests you? We'd also love to have a…
· Registration team
· Decorating team
· Music team
· Supply coordinator
Guess what? There are also a few spots for anyone who's dramatically inclined! Whatever your gifts, abilities, and time commitment, we've got a place for you!
We believe that God will use this incredible program to reach many children with the message of his love, so please prayerfully consider your role in VBS. Feel free to contact us by email, phone, or in person if you have any questions.
Registration and Forms
Register for this years Vacation Bible School!
Children entering kindergarten through 5th grade can register to participate
Children entering 6th grade through 12th grade can sign up to volunteer in one or more areas
Free Nursery care for adult volunteers with children who are not yet old enough to participate
Please complete one form per participant or volunteer. All minors, including minor volunteers, should also have a completed Parent Consent form.
You can drop off your registration forms at Our Divine Savior's Parish Office, or mail them to:
Our Divine Savior Catholic Church
Vacation Bible School
566 E. Lassen Avenue
Chico, CA 95973
Decoration committee Pintrest Board